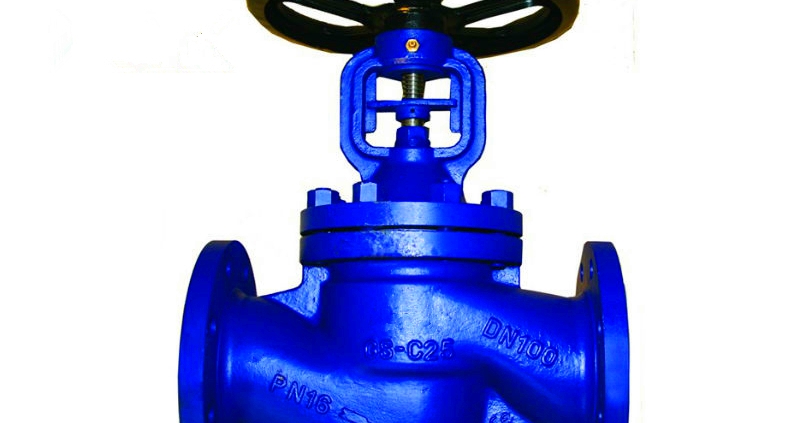 tanghaivalve.com
bellows globe valve vs ordinary globe valve
The difference and comparison between bellows globe valve and ordinary globe valve
The bellows globe valve is also called the bellows seal globe valve. Through automatic seam welding, a metal barrier is formed between the fluid medium and the atmosphere to ensure the design of zero leakage of the valve stem. Compared with traditional globe valves, it has the following advantages:
1. The bellows globe valve has a long service life, reduces the number of maintenance and lowers operating costs. The sturdy and durable bellows seal design ensures zero leakage of the valve stem and provides maintenance-free conditions.
2. The valve opening and closing torque is small, reducing labor intensity, and can drive any form of driving device, which is convenient for remote control.
3. The appearance is beautiful, the valve channel has a smooth streamline, and the flow resistance coefficient of the valve is reduced. It is a high-quality energy-saving product.
4. The outer seal of the valve adopts bellows seal and graphite, stainless steel gasket seal, the seal is reliable, and the sealing packing does not need to be replaced for long-term use. In industrial use, the leakage caused by the stop valve: high temperature, highly toxic, flammable and explosive, radiant medium, etc., not only pollute the environment, but also often cause significant personal and property losses. However, this type of valve is much safer and more stable, and strictly adopts foreign advanced standards in design and manufacturing.
Advantages and application of bellows globe valve The bellows globe valve has no leakage, and it is safer to be used in high-risk media. Ordinary globe valve is sealed with packing, the valve stem and packing will slide, and it is easy to leak at low temperature (spool).
The bellows cut-off valve uses a closed bellows that can be stretched and compressed to replace the packing seal, which can effectively prevent external leakage caused by packing loss. It is generally used for the transmission of highly permeable media, such as valves on hydrogen systems, as long as the bellows is not damaged, there is generally no leakage; while the general shut-off valve is sealed with packing, which is prone to leakage.
The opening or closing stroke of the valve stem of this kind of valve is relatively short, and it has a very reliable cut-off function. Also, because the change of the valve seat port is proportional to the stroke of the valve disc, it is very suitable for flow adjustment. Therefore, this type of valve is very suitable for use as a shut-off or adjustment and throttling.
TH Valve is a professional manufacturer of butterfly valve, gate valve, check valve, globe valve, knife gate valve, ball valve with API, JIS, DIN standard, used in Oil, Gas, Marine industry, Water supply and drainage, fire fighting, shipbuilding, water treatment and other systems, with Nominal Diameter of DN50 to DN1200, NBR/EPDM/VITON, Certificates & Approvals: DNV-GL, Lloyds, DNV, BV, API, ABS, CCS. Standards: EN 593, API609, API6D
Related news /knowledge: The structure and characteristics of bellows gate valve; Comparison of bellows globe valve and ordinary globe valve; 
https://www.tanghaivalve.com/wp-content/uploads/2020/06/Globe-valve-9.jpg
582
800
admin
https://www.tanghaivalve.com/wp-content/uploads/2020/07/logo2.png
admin
2021-06-29 02:27:46
2021-06-29 02:27:46
bellows globe valve vs ordinary globe valve