Marine industry, Water supply and drainage, fire fighting, shipbuilding, water treatment and other systems, DN50 to D1200, NBR/EPDM/VITON, Certificates & Approvals: DNV-GL, Lloyds, DNV, ABS, BV, Standards: EN 593,  API609
Valve actuators /actuation (TH-VAT)
Valve actuators are devices used to open and close valves. The manually operated valve requires someone to be on site, using a direct or gearbox connected to the valve stem for adjustment. Power-operated actuators, using pneumatic, hydraulic or electric power, can remotely adjust valves, or quickly operate large valves. Power-actuated valve actuators may be the final element of an automatic control circuit that automatically adjusts certain flows, levels, or other processes. The actuator may simply open and close the valve, or it may allow intermediate positioning. Some valve actuators include switches or other ways to remotely indicate the position of the valve.
Valve actuators play an important role in automated process control. The design and dimensions of automated valves are different. The diameter of the valve ranges from one tenth of an inch to a few feet.
Types of valve actuators:
There are four common types of actuators: manual, pneumatic, hydraulic and electric.
manual
Manual actuators use levers, gears or wheels to move the valve stem. The manual actuator is manually driven. Manual actuators are cheap, usually independent and easy to operate.
pneumatic
Air (or other gas) pressure is the source of power for pneumatic valve actuators. Air pressure acts on the piston or bellows diaphragm, which produces a linear force on the valve stem.
Hydraulic
Hydraulic actuators convert hydraulic pressure into motion. Similar to pneumatic actuators, they are used for linear or right-angle rotary valves. The hydraulic pressure acting on the piston provides linear thrust for the gate valve or globe valve. In some applications, such as pumping stations, process fluids can provide hydraulic pressure, although actuators must use fluid-compatible materials.
Electric actuators use electric motors to provide torque to operate valves. They are quiet, non-toxic and energy-saving. However, there must be electricity, but not always, they can also work on batteries.
Tianjin Tanghai Valve Manufacturing Co., Ltd. is one of the largest butterfly valve manufacturers in China. It was founded in 2006. Its predecessor was Tanghai Valve Manufacturing Factory. Now we have our own independent R&D, manufacturing, assembly and warehousing workshops; we have professional pre-sale and after-sale technical support and perfect services.
The main products are marine valves, butterfly valves, check valves, filters, etc. Products are widely used in various fields such as navigation, shipbuilding, petrochemical, metallurgy, water treatment, fire protection, water supply and drainage, etc. Also, we supply all kinds of actuators and other Valve parts and accessories, welcome friends from all over the world to visit our factory and make orders!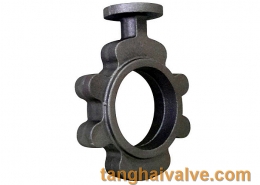 tanghaivalve.com
https://www.tanghaivalve.com/wp-content/uploads/2020/06/lug-type-buttefly-valve-body-3.jpg
505
695
admin
https://www.tanghaivalve.com/wp-content/uploads/2020/07/logo2.png
admin
2020-05-06 03:01:54
2020-07-23 06:30:21
Valve body (TH-VBD)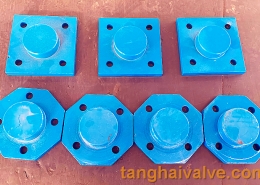 tanghaivalve.com
https://www.tanghaivalve.com/wp-content/uploads/2020/06/bonnets-for-butterfly-valve-1.jpg
485
768
admin
https://www.tanghaivalve.com/wp-content/uploads/2020/07/logo2.png
admin
2020-05-02 05:37:44
2020-07-23 06:58:50
Valve accessories-bonnet bushing bolts nuts (TH-VBN)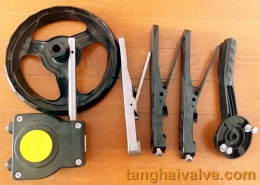 tanghaivalve.com
https://www.tanghaivalve.com/wp-content/uploads/2020/06/manual-actuator-lever-handwheel-worm-gear-box.jpg
530
766
admin
https://www.tanghaivalve.com/wp-content/uploads/2020/07/logo2.png
admin
2020-05-01 06:07:42
2020-07-23 07:19:46
Valve actuators /actuation (TH-VAT)