Marine industry, Water supply and drainage, fire fighting, shipbuilding, water treatment and other systems, DN15 to D600, NBR/EPDM/VITON, Certificates & Approvals: DNV-GL, Lloyds, DNV, ABS, BV, Standards: EN 593,  API609
Strainer valve (TH-STV)
The strainer valve (filter valve) is also called filter: its a device that performs filter pretreatment. The filter valve is the filter equipment necessary for the use of hydraulic control valves and sophisticated mechanical products that are prone to clogging. It is an indispensable device of the pipeline series for transporting media. It is usually installed at the inlet end of equipment such as hydraulic control valves, pressure relief valves, pressure relief valves, and fixed water level valves. It is used to eliminate impurities in the media and prevent particulate impurities from entering. The channel creates a wall plug to protect the fittings on the equipment pipeline from wear and blockage. When cleaning is required, just remove the detachable filter cartridge and reload it after processing, so it is extremely convenient to use and maintain.
Area of application
Water supply and drainage, water treatment, fire-fighting and other systems
Data sheet of Strainer Valve:
Type:
Flange / double welding / screwed
Size & Connections:
DN15 to D600
Medium:
Waste water, Water, Seawater, Air, Inert Gas, Oil.
Materials:
Cast Iron / Ductile Iron/ Carbon Steel / Stainless
Steel / Alu Bronze
Pressure Rating:
PN10, PN16, PN25
Temperature:
-30°C to 200°C
Certificates & Approvals:
DNV-GL, Lloyds, DNV, ABS, BV Type Approval
3.1 & 3.2 Cert (on request)
Standards
Design and Manufacture Conform to API 594
Dimensions Conform to EN558-1, ANSI B16.1 Class250, MSS SP44 Class250, DIN 2501 PN25, EN1092-2 PN25
Face to Face dimensions Conform to DIN3202
Tightness check: API 598, ISO 5208, EN12226-2
Material of Strainer Valve Parts
| | |
| --- | --- |
| Part name | Material |
| Body | Cast Iron; Ductile Iron; Stainless Steel; Carbon steel |
| Screen | Stainless Steel SS304 |
| Bolts/Nuts | Carbon steel / Stainless steel |
| Plug | Mn-Brass / Carbon steel |
| Washer | Carbon steel / Stainless steel |
| Gasket/sealing | Graphite / copper / steel |
Strainer features
The filter valve net adopts a stainless steel double-layer net structure, which is durable and has the characteristics of advanced structure, small flow resistance, and convenient sewage discharge.
It can be used in various media such as water, steam, oil, nitric acid, urea, oxidizing media and so on.
According to user needs to set the mesh number of the filter, the general water network is 18-30 mesh, the ventilation network is 40-100 mesh, and the oil network is 100-480 mesh.
The Y-shaped filter can also be combined with the telescopic joint to form a Y-shaped rod telescopic filter with adjustable installation length.
Filters can be made according to user requirements.
Related types of valves:
We can also produce gate valve, check valve, globe valve, knife gate valve and ball valve with API, JIS, DIN standard, used in Oil, Gas, Marine industry, Water supply and drainage, fire fighting, shipbuilding, water treatment and other systems, with Nominal Diameter of DN50 to DN1200, NBR/EPDM/VITON, Certificates & Approvals: DNV-GL, Lloyds, DNV, BV, API, ABS, CCS. Standards: EN 593, API609, API6D,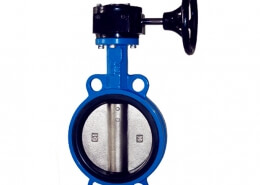 tanghaivalve.com
https://www.tanghaivalve.com/wp-content/uploads/2020/06/Wafer-type-butterfly-valve-with-worm-gear.jpg
610
679
admin
https://www.tanghaivalve.com/wp-content/uploads/2020/07/logo2.png
admin
2020-05-21 07:48:00
2021-10-28 08:25:03
Wafer type butterfly valve (TH-BTV-AW)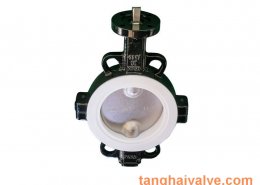 tanghaivalve.com
https://www.tanghaivalve.com/wp-content/uploads/2021/01/Fluorine-lined-butterfly-valve-PTFE-WAFER-1.jpg
600
800
admin
https://www.tanghaivalve.com/wp-content/uploads/2020/07/logo2.png
admin
2020-05-17 10:10:31
2021-05-12 08:10:16
Fluorine lined PTFE butterfly valve (TH-BTV-PTFE)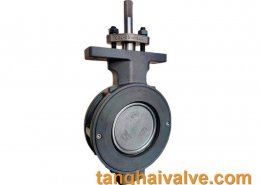 https://www.tanghaivalve.com/wp-content/uploads/2021/01/high-performance-double-offset-wafer-type-butterlfy-valve-metal-seated-5.jpg
600
800
admin
https://www.tanghaivalve.com/wp-content/uploads/2020/07/logo2.png
admin
2020-05-17 08:23:53
2021-05-12 08:20:11
Double eccentric High performance butterfly valve (TH-BTV-DE)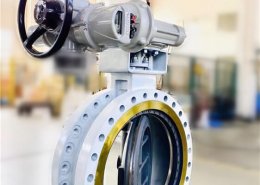 tanghaivalve.com
https://www.tanghaivalve.com/wp-content/uploads/2021/04/triple-offset-butterfly-valve-double-flange-5.jpg
800
562
admin
https://www.tanghaivalve.com/wp-content/uploads/2020/07/logo2.png
admin
2020-05-16 08:16:26
2021-05-12 08:35:01
Triple eccentric butterfly valve (TH-BTV-TE)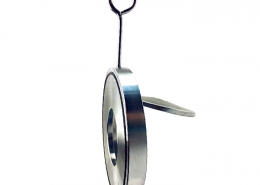 tanghaivalve.com
https://www.tanghaivalve.com/wp-content/uploads/2020/06/single-plate-swing-check-valve-2.jpg
700
700
admin
https://www.tanghaivalve.com/wp-content/uploads/2020/07/logo2.png
admin
2020-05-16 02:27:26
2022-10-08 03:13:38
Single-disc swing check valve (TH-CKV-SDS)