Marine industry, Water supply and drainage, fire fighting, shipbuilding, water treatment and other systems, DN50 to D1200, NBR/EPDM/VITON, Certificates & Approvals: DNV-GL, Lloyds, DNV, ABS, BV, Standards: EN 593,  API609
Valve accessories-bonnet bushing bolts nuts (TH-VBN)
Valve accessories refer to the parts or components to which the valve is assembled; or the parts or components to be re-installed after being damaged. Valve fittings can be divided into two types: standard fittings and optional fittings. Standard fittings refer to the auxiliary parts provided at random. Optional fittings refer to the parts that can enhance product functions and improve product performance in addition to the standard configuration.
Accessories can be divided into two categories: standard accessories and optional accessories.
Standard accessories refer to the accessories that are supplied with the machine. Although the standard configuration of each model is different, common standard configuration components include memory and paper feeder. Of course, for different models, the size of the memory and the capacity of the paper feeder are different. The standard configuration can be understood by referring to the product description. If the standard configuration is lacking, it will affect the use and performance of the product to a certain extent.
Optional accessories refer to the components that can enhance product functions and improve product performance in addition to the standard configuration, and need to be purchased separately. Unlike the standard configuration, the use of optional accessories will not affect the use of the basic functions of the product. There are many types of optional accessories, and the optional products supported by different products are also different. Therefore, you should check the product description in advance when purchasing optional accessories, so as not to buy it and use it.
Valve accessories generally include the following accessories:
Valve cover, valve head
Valve bonnet
valve packing
sealing ring
O-ring
valve bolts and nuts
Valve Gaskets
Valve bushing
Tianjin Tanghai Valve Manufacturing Co., Ltd. is one of the largest butterfly valve manufacturers in China. It was founded in 2006. Its predecessor was Tanghai Valve ManufacturingFactory. Now we have our own independent R&D, manufacturing, assembly and warehousing workshops; we have professional pre-sale and after-sale technical support and perfect services.
The main products are butterfly valves, check valves, filters, etc. Products are widely used in various fields such as navigation, shipbuilding, petrochemical, metallurgy, water treatment, fire protection, water supply and drainage, etc. The company has won unanimous recognition and praise from customers with high quality and good reputation. At the same time, we also supply all kinds of valve parts and accessories, welcome friends from all over the world to visit our factory and make orders!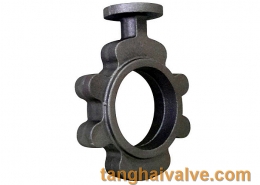 tanghaivalve.com
https://www.tanghaivalve.com/wp-content/uploads/2020/06/lug-type-buttefly-valve-body-3.jpg
505
695
admin
https://www.tanghaivalve.com/wp-content/uploads/2020/07/logo2.png
admin
2020-05-06 03:01:54
2020-07-23 06:30:21
Valve body (TH-VBD)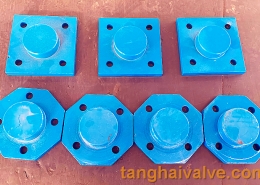 tanghaivalve.com
https://www.tanghaivalve.com/wp-content/uploads/2020/06/bonnets-for-butterfly-valve-1.jpg
485
768
admin
https://www.tanghaivalve.com/wp-content/uploads/2020/07/logo2.png
admin
2020-05-02 05:37:44
2020-07-23 06:58:50
Valve accessories-bonnet bushing bolts nuts (TH-VBN)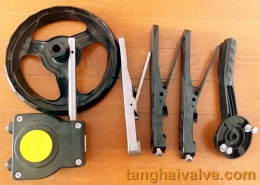 tanghaivalve.com
https://www.tanghaivalve.com/wp-content/uploads/2020/06/manual-actuator-lever-handwheel-worm-gear-box.jpg
530
766
admin
https://www.tanghaivalve.com/wp-content/uploads/2020/07/logo2.png
admin
2020-05-01 06:07:42
2020-07-23 07:19:46
Valve actuators /actuation (TH-VAT)