Marine industry, Water supply and drainage, fire fighting, shipbuilding, water treatment and other systems, DN50 to D600, NBR/EPDM/VITON, Certificates & Approvals: DNV-GL, Lloyds, DNV, ABS, BV, Standards: EN 593,  API609
Globe valve  (TH-GBV)
The globe valve is a tool that relies on the pressure of the valve stem to make the sealing surface of the valve flap closely fit the sealing surface of the valve seat to prevent the flow of media. It is a forced seal valve and is one of the most widely used valves.
According to the direction of the channel, the globe valve is divided into four types: straight-through globe valve, direct current globe valve, angle globe valve, plunger globe valve.
The structural length of the globe valve is greater than that of the gate valve, and at the same time, the fluid resistance is large. During long-term operation, the reliability of the seal is not strong.
Area of application
Marine industry, Water supply & drainage, fire fighting, shipbuilding, water treatment, power stations, energy, food, chemical, and other systems
Data sheet of Globe valve:
Type:
Wafer, double flange
Size & Connections:
DN50 to D600
Medium:
Waste water, Water, Seawater, Air, Inert Gas, Oil.
Materials:
Cast Iron / Ductile Iron/ Carbon Steel / Stainless
Steel / Alu Bronze
Pressure Rating:
PN6, PN10, PN16
Temperature:
-30°C to 200°C
Seat/Lining:
Replaceable Liner / Bonded Liner
NBR/EPDM/VITON
Certificates & Approvals:
DNV-GL, Lloyds, DNV, ABS, BV Type Approval
3.1 & 3.2 Cert (on request)
Standards
Design and Manufacture Conform to DIN3356, EN13789
Dimensions Conform to EN1092-2,ANSI B16.5
Face to Face dimensions Conform to EN558-1, API 594, DIN3356
Testing Conform to EN12266-1, API598
Material of Globe valve Parts
| | |
| --- | --- |
| Part name | Material |
| Body | Cast Iron; Ductile Iron; Stainless Steel; Carbon steel |
| Disc / Plate | Stainless Steel; Carbon steel; Bronze |
| Shaft / stem | Stainless Steel Monel; Stainless Steel Inconel |
| Seat / lining | NBR/EPDM/VITON |
| Bolts | Carbon steel |
| Nuts | Stainless steel |
| Gasket/Packing | Graphite |
| Washer | Steel |
| Handwheel | Cast Iron |
| Bushing/ring | Cast Brass |
Globe valve features
The structure of the globe valve is simpler than the gate valve, and it is more convenient to manufacture and maintain.
The sealing surface is not easy to be worn and scratched, with good sealing performance and long service life.
When opening and closing, the flap travel distance is small
The opening and closing torque is large, the opening and closing is more laborious, and the opening and closing time is longer.
Large fluid resistance and large power consumption.
The valve flap is often eroded when fully opened.
Disadvantages
The fluid resistance is large, and the force required when opening and closing is large.
It is not suitable for medium with particles, high viscosity and easy to coking.
Poor adjustment performance
Related types of valves:
We can also produce gate valve, check valve,  knife gate valve and ball valve with API, JIS, DIN standard, used in Oil, Gas, Marine industry, Water supply and drainage, fire fighting, shipbuilding, water treatment and other systems, with Nominal Diameter of DN50 to DN1200, NBR/EPDM/VITON, Certificates & Approvals: DNV-GL, Lloyds, DNV, BV, API, ABS, CCS. Standards: EN 593, API609, API6D,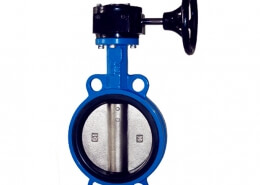 tanghaivalve.com
https://www.tanghaivalve.com/wp-content/uploads/2020/06/Wafer-type-butterfly-valve-with-worm-gear.jpg
610
679
admin
https://www.tanghaivalve.com/wp-content/uploads/2020/07/logo2.png
admin
2020-05-21 07:48:00
2021-10-28 08:25:03
Wafer type butterfly valve (TH-BTV-AW)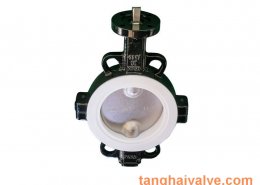 tanghaivalve.com
https://www.tanghaivalve.com/wp-content/uploads/2021/01/Fluorine-lined-butterfly-valve-PTFE-WAFER-1.jpg
600
800
admin
https://www.tanghaivalve.com/wp-content/uploads/2020/07/logo2.png
admin
2020-05-17 10:10:31
2021-05-12 08:10:16
Fluorine lined PTFE butterfly valve (TH-BTV-PTFE)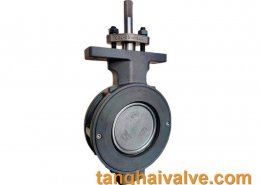 https://www.tanghaivalve.com/wp-content/uploads/2021/01/high-performance-double-offset-wafer-type-butterlfy-valve-metal-seated-5.jpg
600
800
admin
https://www.tanghaivalve.com/wp-content/uploads/2020/07/logo2.png
admin
2020-05-17 08:23:53
2021-05-12 08:20:11
Double eccentric High performance butterfly valve (TH-BTV-DE)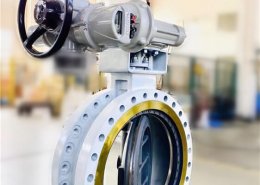 tanghaivalve.com
https://www.tanghaivalve.com/wp-content/uploads/2021/04/triple-offset-butterfly-valve-double-flange-5.jpg
800
562
admin
https://www.tanghaivalve.com/wp-content/uploads/2020/07/logo2.png
admin
2020-05-16 08:16:26
2021-05-12 08:35:01
Triple eccentric butterfly valve (TH-BTV-TE)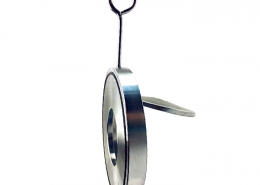 tanghaivalve.com
https://www.tanghaivalve.com/wp-content/uploads/2020/06/single-plate-swing-check-valve-2.jpg
700
700
admin
https://www.tanghaivalve.com/wp-content/uploads/2020/07/logo2.png
admin
2020-05-16 02:27:26
2022-10-08 03:13:38
Single-disc swing check valve (TH-CKV-SDS)