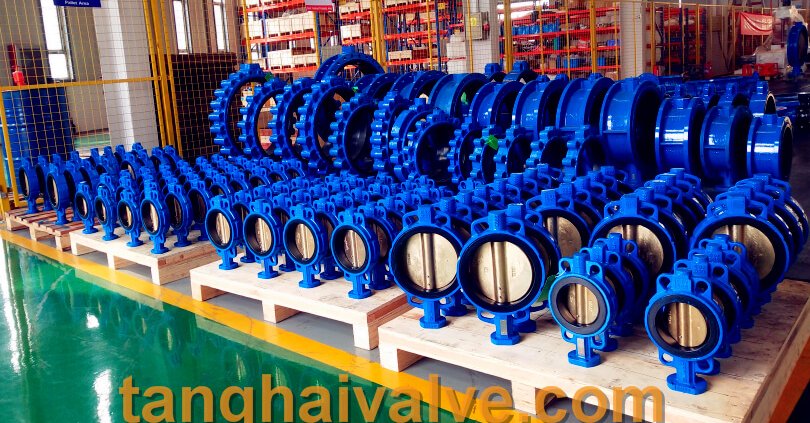 tanghaivalve.com
Ways to Extend the Service Life of Valves
In industrial production, we always want to reduce costs, increase production capacity, and maximize profits. In addition to vigorously developing scientific and technological productivity, in daily work, paying attention to some small details, avoiding waste, can also reduce costs. Valves are disposable items and have their own service life. Once this period has passed, they must be replaced with new ones. Frequent replacement of valves will increase our production costs. Therefore, extending the service life of the valve can also maximize our production benefits. This article will start with the selection of the valve and tell us how to maximize the service life of the valve during the process of valve maintenance.
Valve selection
Getting the best performance level of the valve is the first step in ensuring the life of the valve, so we have to make sure that the right valve is selected and used in the right place. In many cases, the main reason for valve leakage and failure is the wrong valve design or the wrong material of construction. Therefore, when selecting a valve, you must be clear about the parameters of the pipelined medium, use temperature, pressure, etc., and select the correct and appropriate valve according to the parameters.
Valve installation
After purchasing a suitable valve, pay special attention to the installation. On-site technicians may cause further damage to the valve when removing the valve end cover. When the end cover is removed, dust and foreign matter will be deposited in the valve, which may cause Damage to the ball and valve seat, and cause leakage once installed. So do not open the end cap without special reason.
Incorrect hoisting of pneumatic valves or electric valves will damage the actuators and valves. When transporting the valve on site, there is a lifting ring on the valve. Do not lift the valve or actuator through the valve stem. Therefore, during the installation phase, the most important step is to purge the pipeline before it is pressurized.
Valve maintenance
After the valve is installed, frequent maintenance is required to prevent the valve and drive equipment from malfunctioning. Every month, the valve in operation should be moisturized to optimize the performance of the valve.
Finally, there are some caveats:
1. Make sure that the start of the valve and the material list of valve control accessories conform to our specification sheet.
2. The valve packaging must be inspected to ensure that the exterior of the valve and components are intact during the transportation process, and all grease fittings are present.
3. Ensure that the valve process connection is covered to prevent dust and debris from entering the body cavity.
4. Pay attention to the valve manufacturer's instructions for lifting and transporting the valve.
Tanghai Valve, a high-quality valve manufacturer, has better quality and longer service life. Escort your production work.
TH Valve is a professional manufacturer of butterfly valve, gate valve, check valve, globe valve, knife gate valve, ball valve with API, JIS, DIN standard, used in Oil, Gas, Marine industry, Water supply and drainage, fire fighting, shipbuilding, water treatment and other systems, with Nominal Diameter of DN50 to DN1200, NBR/EPDM/VITON, Certificates & Approvals: DNV-GL, Lloyds, DNV, BV, API, ABS, CCS. Standards: EN 593, API609, API6D
Related news/knowledge:
Features and application area of double eccentric butterfly valve;
Valve actuator / actuation -(5)- advantages;
Valve installation instructions and process precautions;
Valve actuator / actuation -(1)-introduction
https://www.tanghaivalve.com/wp-content/uploads/2020/07/ductile-iron-DI-butterfly-valve-manufacturer-center-line-TH-valve.jpg
466
810
admin
https://www.tanghaivalve.com/wp-content/uploads/2020/07/logo2.png
admin
2021-08-10 06:17:41
2021-08-10 06:19:12
Ways to Extend the Service Life of Valves